Management Profile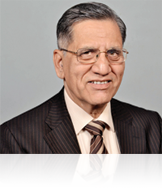 Dr. Satish Rahalkar (M.Sc. Ph.D.):
As one of the founding members of West Coast Group, Dr. Satish Rahalkar has over 30 years of experience in working in Indian agrochemical industry. Been brought up in Mumbai he did his post graduation in Science from Ruparel College, Later he obtained his Doctorate in Plant Pathology from University of Pune.
Before founding West Coast Group, he worked as an Agronomist from 1977-1983 with Diamond Shamrock (I) Ltd, where he was deputed for Budget Conference at Athens-Greece and for Sales Conference in Florida by its Collaborator Viz. Diamond Shamrock Corporation USA.
Subsequently, he also worked as a Development Officer between 1983-85 in May & Baker and then in Rhone-Poulenc Agrochemicals India Ltd
Life Member of Indian Phytopathological Society, New Delhi
Life Member of Indian Mycology and Plant Pathological Society, Udaipur
Technical Adviser to the Neem Foundation, Mumbai
Awards & Recognition
Awarded the Udyog Ratna Award in 1997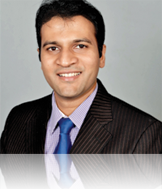 Mr. Akshay Rahalkar (B. E.)
Akshay Rahalkar was born and raised in Mumbai, India. After schooling at Mumbai University School, Akshay graduated with a Bachelor's degree in Computer Engineering. Before joining the West Coast board, he was associated with Capgemini Australia in Melbourne for 2 years and also worked in India with Infosys Technologies for 3 years before he decided to return to India to follow an entrepreneurial path.